Welcome to my first thing.
Trying to write a top albums list for 2016 was so much harder than I thought it would be. There were so many albums that I completely fell in love with in 2015 (Great Cynics 'I feel weird', Delta Sleep's 'Twin Galaxies' and Hiatus Kaiyote's 'Choose Your Weapon' to name drop my top 3) but this year I was struggling.
But as a bid to ward off the encroaching darkness of these winter months lets take a moment to think about some of the music in 2k16 that was flipping great! This isn't really meant to be a proper, journalistic type of review by the way! More of a random collection of my thoughts so I can stop thinking about it.
So in no particular order, because giving art an arbitrary number of goodness is dumb, here are some of the releases that I really liked from 2016!
(Albums)
Kate Tempest – Let Them Eat Chaos
Kate Tempest's first album 'Everybody Down' blew me away when I first heard it. A concept album that integrated musical motifs through instrumentation, beat and production techniques. A completely unique hip-hop album.
'Let Them Eat Chaos' is both less and more than it's predecessor. Again a concept album, Kate uses the clock striking 4:18 to link all her characters across a dark city scape together and the music is dark, threatening and beautiful just like the city. What I loved about the first album was that it felt like one singular piece of work, with musical cues and references from every track impacting others like they were part of a film score rather than an album. This record does this a lot less however, I don't think that is to its detriment.
I think this album doesn't have as many absolute stand out tracks and that is only because of the sheer quality on every single song that this album boasts. 'Europe is Lost' is a spiteful indictment of the hypocrisies of modern life, where Tempest stands as an onlooker explaining a narrative that we are so familiar with including abuses of power, wealth and justice, she is content to observe and powerless to change. Plus the beat is well sick.
My favourite song on the album is 'Tunnel Vision'. I don't think the word vibey has ever been more prevalent! The lyrics in this song are a culmination of everything that Kate has referenced across the album and she floats over a synth that builds continuously into the euphoric climax. You can tell I like this song.
If you're looking for revolutionary Hip-Hop or just a unique musical experience you can find it here.
Anderson Paak – Malibu
I found this album around September time last year and have been listening to it ever since. A blend of RnB, Soul, Hip Hop with influences from Jazz, Funk and EDM 'Malibu' is a musical journey that doesn't fail to surprise you at every turn. Across the 16 tracks on 'Malibu' Paak takes you through his own musical landscapes from 60's soul on 'Put me Through' to classic hip-hop on 'The waters' or 'Without you' which seamlessly remixes Hiatus Kaiyote's 'Molasses' giving it a completely new life. 'Your Prime', as with much of this album, reminds me of artists like Kendrick Lamar, Flying Lotus and Childish Gambino and establishes his style as a staple of modern RnB/Hip-Hop. Alternatively channeling the great James Brown on 'Come Down' this album is such a celebration of the musical past, present and future.
Anderson Paak's vocal style is honest, emotional and quietly restrained at times on songs like 'The Bird' and 'Parking Lot' whilst on tracks like 'Silicon Valley' he shows how far he can soar with a huge chorus line and then simultaneously drop incredible verses. He's rapping and drumming at the same time by the way. Fuck talented people.
In many ways this album has made me take a hard look at what I look for in an album. Not many records bring together so many influences and musical insights but this album not only references but brings together its origins into one seamless celebration of music. What more do you want?
Christine and The Queens – Chaleur Humaine
When I say the words pop music to you what do you think of? Probably a varied scale of blandness from S-club Junior to Taylor Swift leaving you with the question of how much did they spend on this again? So yeah, I'm not the biggest proponent of mainstream pop if I can level with you.
Christine and the Queens is an artist that has twisted my view of what I consider pop because this album might be one of the most intelligent, thought provoking and banging records I've ever heard.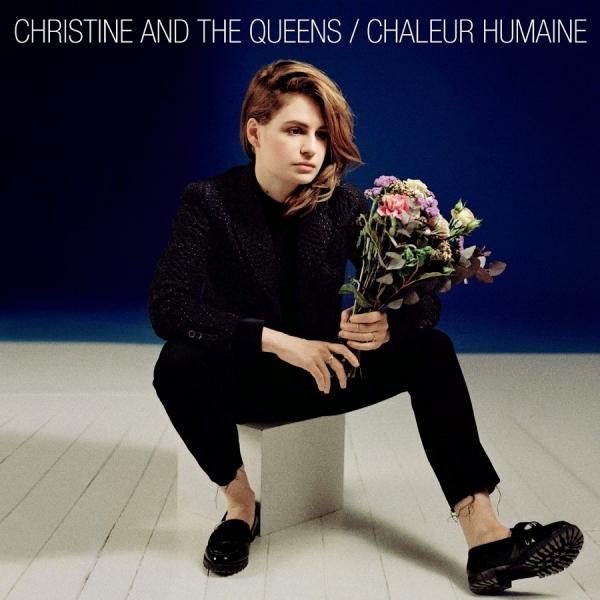 My first exposure to Christine was watching her performance on the Graham Norton show performing 'Tilted'. This year she has taken the UK by storm and I can really understand why. It is both amazing and odd that an album that constantly grapples with ideas of identity and non-binary sexual orientation is so widely revered. I think that says a lot about modern trends and it's pretty cool. "I'm a man now and there's nothing you can do to stop it" has got to be a pretty god damn empowering line to hear for someone who can relate to questioning their sexual identity.
This album is both intelligently complex and Beautifully simplistic from start to finish. The album hosts tonnes of synths, has the obligatory featuring rapper on 'No Harm is Done' and the slap bass on 'Science Fiction' reminds me of Michael Jackson era pop music. It ticks every box. Listen to it. It's good.
The only reason this album isn't at the tippy top of my favourites is that it falls into that group of records where the first 6 songs are truly great with the later half being kind of forgettable.
Rare Futures – This is your Brain on Love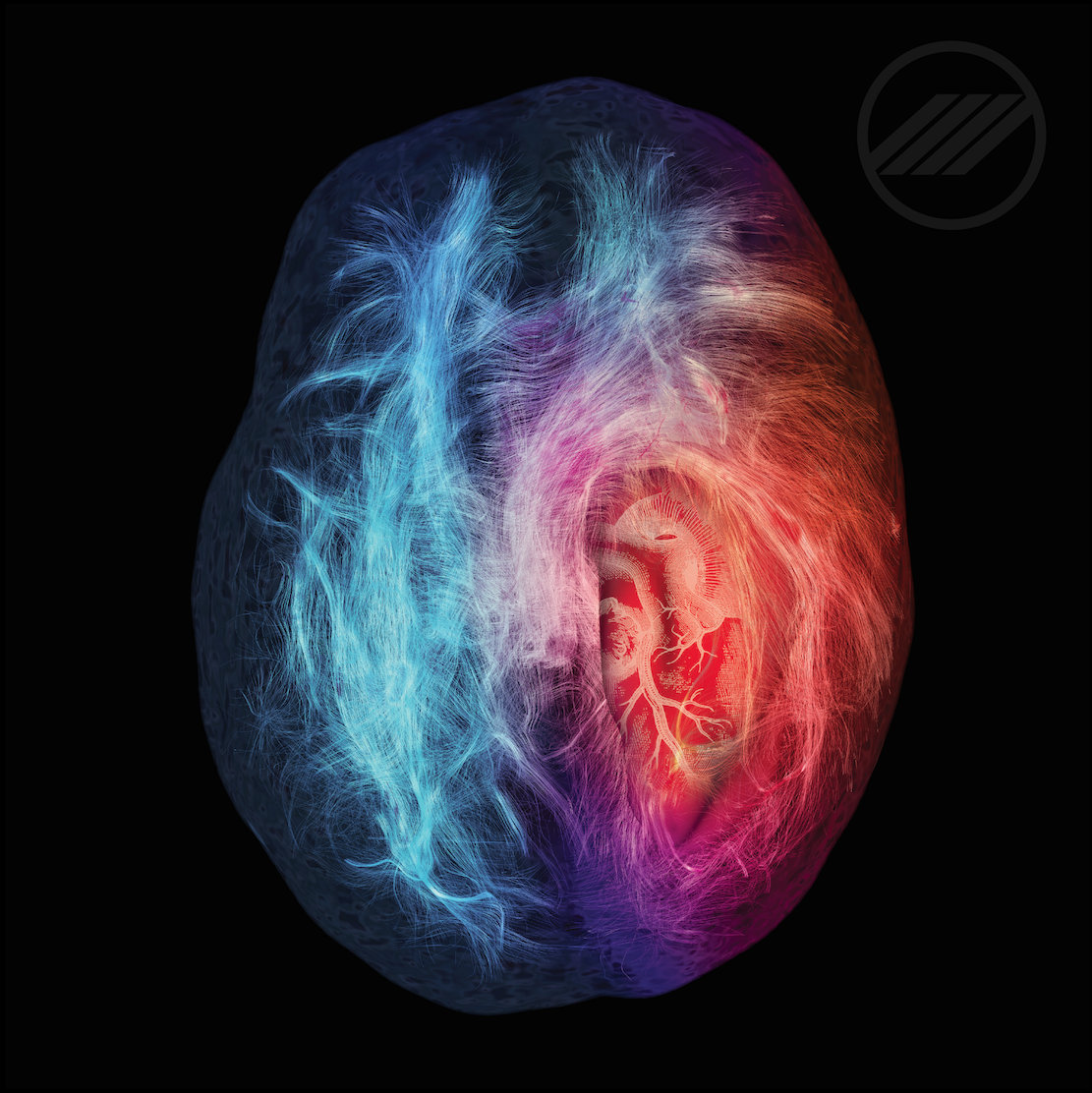 So you probably won't have heard of this band. They call themselves groove rock but what even is that? To me they straddle a very cool line between prog and post rock with elements of other stuff like Foo Fighters and Radiohead thrown in.
But before I get into the knitty gritty of this album, I feel the need to explain that this album for me is one of those albums that mean a lot to me for a very specific reason. If you enjoy listening to new music then you can probably think of a very specific album linked to a very specific memory, place or relationship. For me, I discovered this band after just recovering from a series of panic and anxiety attacks last year. This was the first day after months of feeling shitty that I tried to find new bands to listen to and I discovered the music video for 'The Pressure' on youtube. So I love this album, yes because it is a great album with great songs but also because it means something personal to me. Which is the cool thing about music in the end.
The knitty gritty.
One of the stand out elements of this album that I didn't notice at first is it's synth parts. Song's like 'This Is Your Future' and 'Hope' really come alive because of the synth parts which go from being a subtle addition to completely in your face. Especially in 'This your future' where the song could have been simply a good sing along but nothing mind blowing, the synth really makes it emotional and anthemic. 'Your past' is another great example of blending different levels of synths into the mix. Plus it has bass chords in it which automatically compel me to love it.
The guitar work on this record is what defines it though. 'Reminding me to live' and 'Ride the snake' make me feel like this what it would sound like if Dave Grohl made a record while taking  copious amounts of LSD, listened to the entire Rush back catalogue and then picked up his guitar and I love it. This is your brain on love is a brilliant title for this album as it frequently breaks out into pure psychedelia, like the guitar solo at the end of 'Reminding me to live' or the twisting come down of 'Cool my Mind' wherein drummer Rich Bozek really shows off.
I've always felt that the term rock music is redundant. It neither implies anything about the music that you're hearing and has no emotional impact on the person hearing it. So I don't know what to call Rare Futures style of 'rock' music, it sits like most albums on this list, in the centre of a very cool and specific ven Diagram of influences that I could sit here for hours trying to tease out. But I won't.
(EP's)
Exploder Than You – Lemon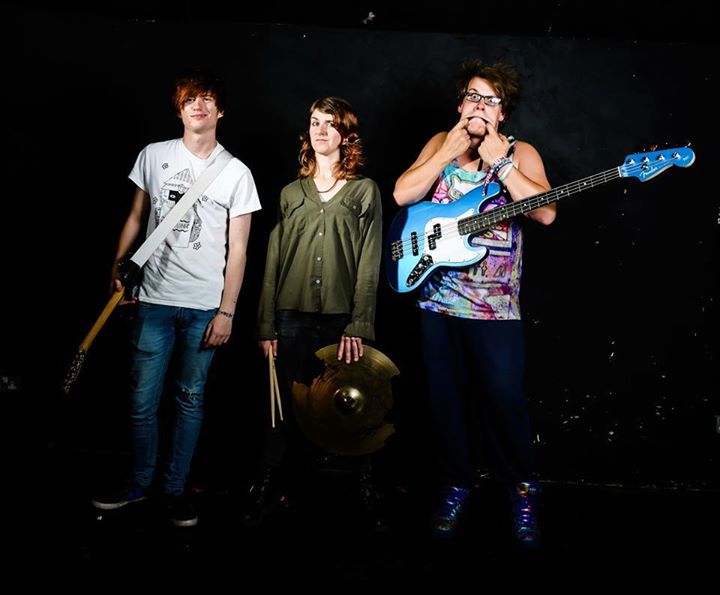 What the fuck is Math?? I think I get worse at answering that question every day. These guys. These guys are Math and they are really fucking good at it.
Now, I'm a bit bias here because I've met these lovely people and played a gig (with more to come) together. But that doesn't matter right?!
The 'Lemon' EP goes through the different motions of math that I love! You can hear the influences and twangs of bands like  And So I Watch You From Afar, American Football, Totorro, La Dispute or Mewithoutyou on tracks like 'End Scene' as well as Blakfish, Colour, and Meet Me in St.Louis on tracks like 'Castle House' and 'Salsa Shark'. If you're one of those post rock nerds that need tapping in your math rock. You got it. If you're looking for something to dance too in the Arctangent mosh pits, they got you covered. If you're still deeply saddened by the loss of a thousand math pop bands like the mighty Colour or Tubelord and are already immensely depressed about the break up of Fish Tank then these guys may be your light in the darkness.
This band have 3 incredible musicians, shredding their way through an EP that shows that technicality is not mutually exclusive with catchiness. Moving through time signatures and tempos like every good math band should, these guys do not relent across the EP. Moving from pop bangers like 'Salsa Shark' to brutally satisfying 'Rum and Choke' I feel like this band has a really important role in the tightly close community that is the UK math scene.
I also want to say that Seeing Exploder Than You live is so worth it and if you didn't immediately love this Ep then it will make so much more sense to you when you're stood in the front row. Just do it!
By the Rivers – What you See
If you know me even slightly well you may think that it is completely bonkers that this list isn't dominated by Reggae artists from top to bottom. And I wish it were! 2015 had some absolutely crucial listening for any reggae fan with records like Protoje's 'Ancient Future', Fat Freddy's Drop's 'Bays'  and an album I consider a reggae master class; 'FM' by The Skints. (Listen to all of these right now if you haven't).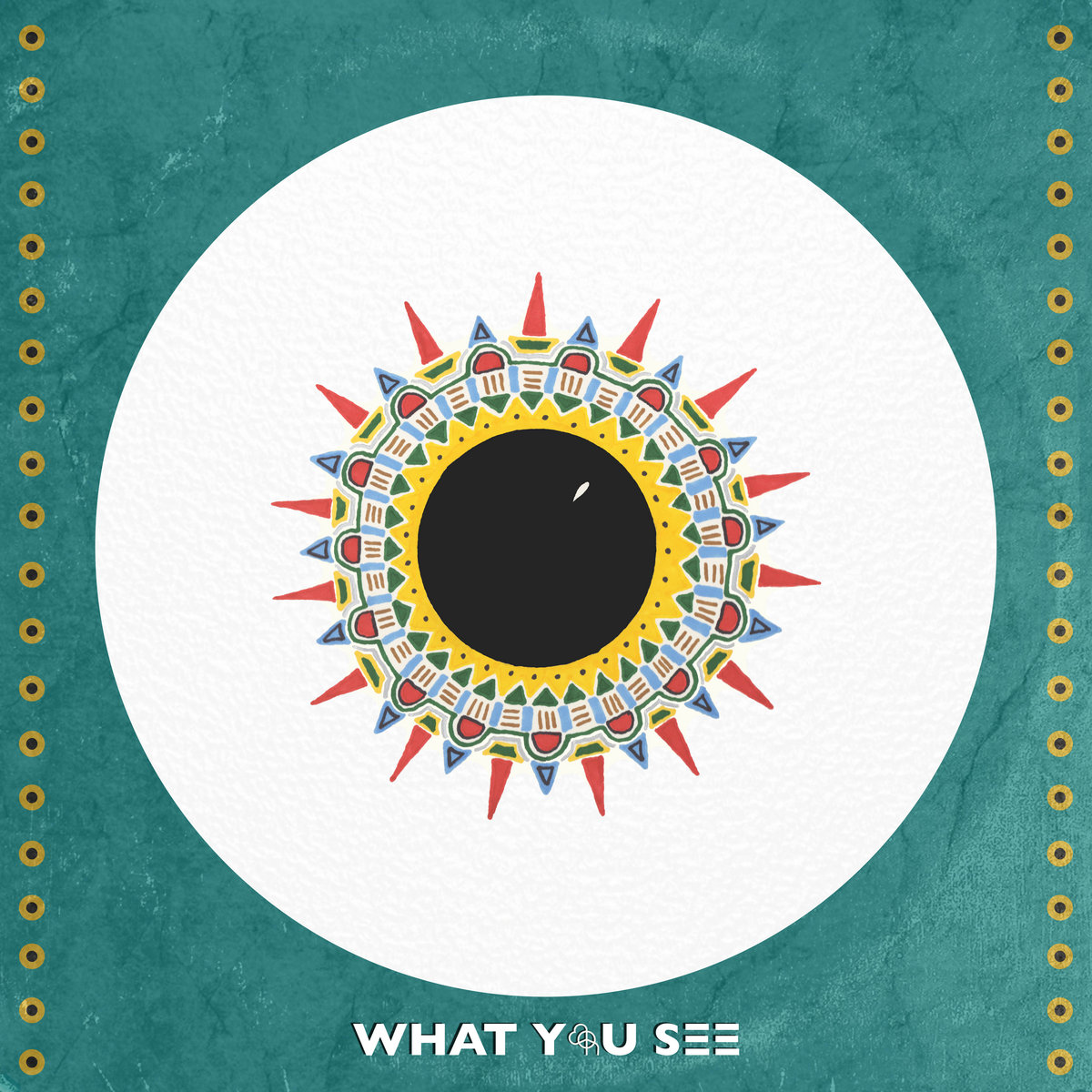 Having released their debut eponymous album in 2013, I have been anticipating By The River's follow up with bated breathe. 'What You See' skirts the line between classic reggae, dub and anthemic pop. This Ep see's the band progress from a angst driven dubby tone into what feels like a very personal and introspective reflection on matters of love and relationships  with songs like 'One Step, Two Step' and 'Only Love'.
'One Step, Two Step' is the main single from the EP and it's my favourite track. It's bouncy and infectious and has such a 70's Island records vibe. V cool. This is modern British reggae absolutely shining.
Having released their first album at the tender age of 17 for some members of the band, listening to this EP you can not only hear a lyrical maturity but that of a musical one too. This band have an incredible control over jumping from dynamically tender moments into soaring horn lines and chorus's you know were written to be sung by 10,000 people at Boomtown festival.
Much like how The Skint's ended FM with the somber 'Tomorrow', By the Rivers bring this EP to an emotional close with 'I Feel Like I Know'. Very dubby, very controlled, this song is melancholic and tender and reflects upon the previous songs perfectly.
As the only Reggae release here I have to love this CD a bit more than I should.
One Love x